We also supply products to shops operating in the Dutch-German border area, all the way from southern Limburg to northern Groningen. For instance, we supply supermarkets and petrol stations with products.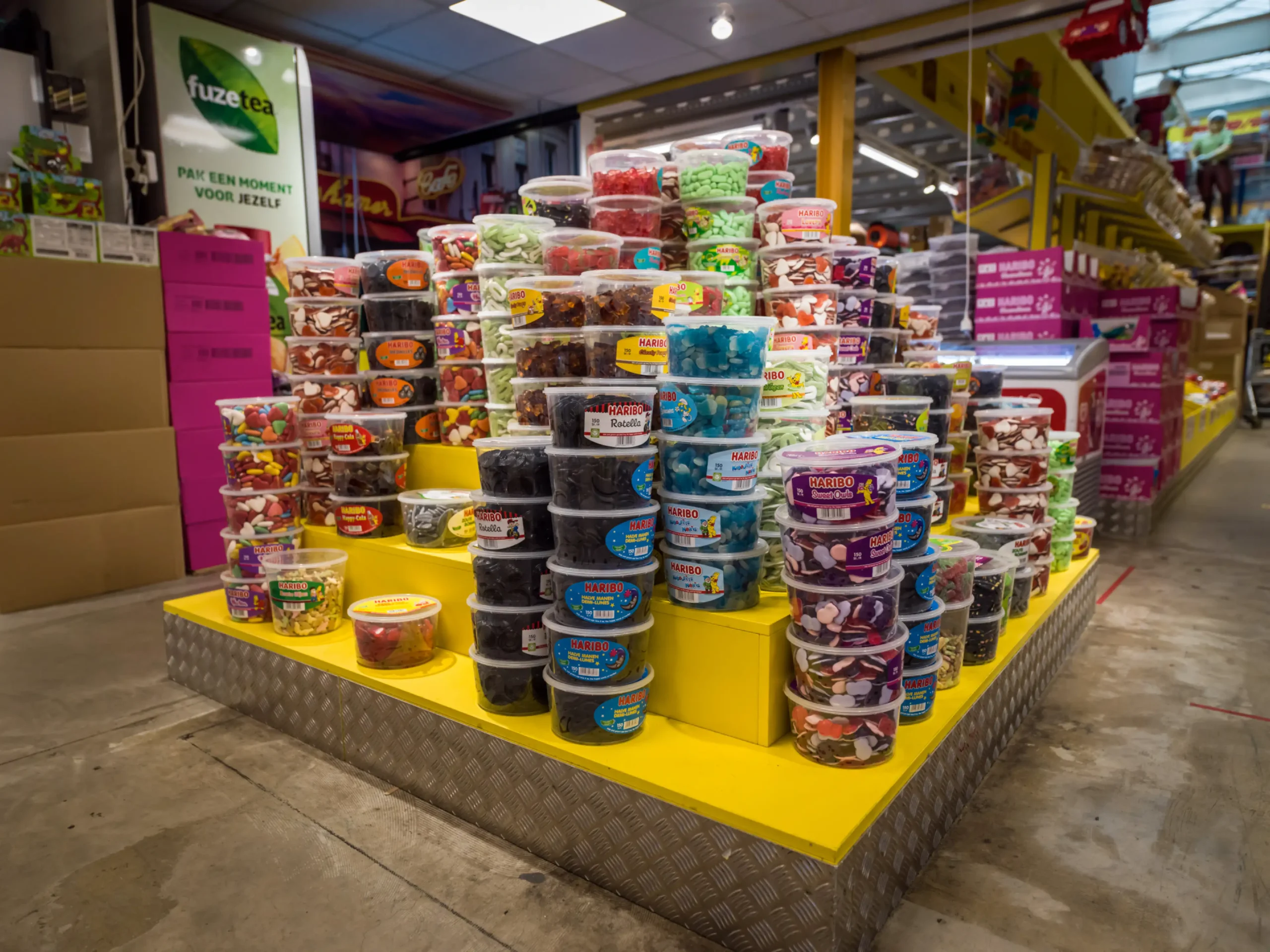 EUROPEAN BORDER-TRADE SPECIALIST
Since all countries differ in terms of legislation and the amount of taxes levied on products, it is only natural that goods should be traded near borders. Thanks to our ample experience of supplying businesses operating near the Dutch-German border with products, we now have the know-how needed to start supplying businesses operating near other borders with products, as well. For instance, we are talking to businesses near the German-Polish border, the Danish-German border, the French-Belgian border and the Hungarian-Austrian border.
FROM RED BULL TO HARIBO
From a can of Pepsi to a tube of Pringles… We have a very extensive range of products that we can supply to shops in the border area. You can procure all sorts of food products from us for your supermarket or petrol station. We sell everything from sweets and beverages to cookies and snacks, all by the very best premium brands.
De Prijshamer
"De Prijshamer has been around for more than 30 years, and we've grown a lot over the years. We've seen suppliers come and go over the course of that period. Van Dijk is one of the suppliers that are still around. Ever since Van Dijk expanded its range to meet the requirements of shops trading in the border area, we've done more business with them. If we have any questions, they will always try to find the answer. They also try and help us find new products. Over the years we've built very close ties with Van Dijk. I, personally, am very intuitive in my business dealings. Van Dijk feels right to me, and so far, they have always proven my instincts right. So, many thanks to Maurice and his team!"
Why you should choose us
2,500 types of products in stock
All products delivered by your own designated driver, straight from our climate-neutral distribution centre
Ordering things from our online shop is easy
We have our own technical support service for the maintenance of our Campenaer Koffie machines