From our logistics officers to our account managers, our employees are always ready to process your order and deliver your products, every weekday. We fulfil our duties with great joy and precision.
Marinjo Teterissa
Sales assistant
Bas Dinius
Campenaer koffie operator
Marijn Kombrink
Campenaer Koffie machine fitter
Jordi Nieuwenhuis
master data management
Geert Jan Snoeijer
Campenaer Koffie operations manager
Manon Schoonhoven
Accountmanager Campenaer Koffie
Heidi Wilderdijk
Administrative Officer
Marijke Snoeijer
Facilities Officer
Stan Mulder
Campenaer Koffie machine fitter
Arian Dalsem
head of inside sales
Ruben van de Stege
logistic administrative assistant
Iris Bosman
Accountmanager Campenaer Koffie
Tobias Antony
Logistics Officer
David Douma
Campenaer Koffie machine operator
Esra de Kleine
Marketing & Communications Officer
Jan Rene Fix
administrative officer
Wilco Snoeijer
team leader administration
Tamara de Groot
Marketing & Design
Lucas van der Veer
Sales assistant
Annette Andela
Marketing & Design Officer
Dieko de Jong
quality manager
Tonko Kruize
Campenaer Koffie machine fitter
Anton Veltman
Sales Manager Campenaer Koffie
Gerson van Houwelingen
Logistics officer
Silvan Hensbergen
Logistics Officer
Maurice van Dijk
Managing Director
Martijn Bos
Logistics Officer
Rick Dalsem
Logistics officer
Joel Jongman
sales assistant
Jos van der Zee
maintenance engineer technical service
Nick Stam
Head of purchasing & process manager
Bouke Offringa
Logistics officer
Bertil van Dijk
Customer relations
Corné van Winkelen
Sales Assistant
Annemiek Pleiter
Campenaer Koffie Operator
Jelmer Dijkman
Assistant team leader logistics
Sander Oostendorp
Administrative Officer
Boaz Douma
Logistics officer
Edwin Brink
operations director
Evi van Dijk
Relationship Manager
Bertil van Dijk
Relationship management
Michel Boeve
Sales assistant
Jochem Lipman
Warehouse manager
Mark Arno Rutten
ict & project support
Willem Snoeijer
Facilities Officer
Miranda Noordman
Facilities Officer
Niels Kalter
Logistics Administrative Officer
Damian Stam
Operational stock manager
Renze Brink
Logistics officer
Kevin Engel
Operational Buyer
Roel Labee
Senior Account Manager Wholesale
Jan Eijbergen
Campenaer koffie brand ambassador & relationship manager
Jasper Schutte
ICT- & projectmanager
Wesley Phelps
Logistics officer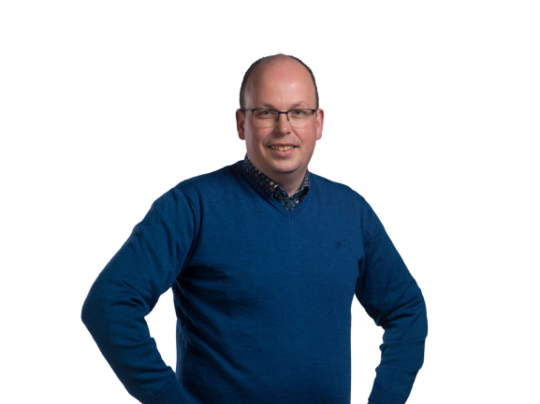 Michiel Kampherbeek
Seasonal Products Senior Account Manager
Thom Suurmond
Campenaer Koffie machine fitter
Bram Petri
Accountmanager Campenaer Koffie
Kim Post
logistics team leader
Alberdien Barneveld
Facilities Officer
Erik van de Wetering
Campenaer Koffie operations officer
Arjan Oostendorp
commercial director
Janke de Velde
Sales Assistant
Jurre Heldoorn
Account Manager Wholesale
Henry van de Wetering
Logistics Officer
Will you be our new colleague?
View our vacancies
head of inside sales
Arian Dalsem
"When I started working at Van Dijk Wholesale in 2016, I immediately felt completely at home. Van Dijk Wholesale allows me to do what I'm good at and appreciates me for doing so. After working as an in-house sales assistant and planner for Campenaer Koffie for several years, I'm now in charge of our logistics department. I'm also partly in charge of deliveries to and sponsoring of sports clubs. I'm grateful for the opportunities Van Dijk Wholesale has granted me."
commercial director
Arjan Oostendorp
"We treat our clients like friends, while remaining highly professional in our business dealings." That is Van Dijk Wholesale's motto, and it fits me like a glove. Our strengths lie in the fact that we are communicative and can switch very quickly between our clients and our suppliers. Moreover, we are very knowledgeable about the markets we serve. I'm grateful to be part of this great and growing family business."
Marketing & Communications Officer
Esra de Kleine
"I've worked at Van Dijk Wholesale since 2019. So I've been here for a few years now, and I've thoroughly enjoyed those years! No day is ever the same, and we really do all cooperate. We're a keen and fun team. Van Dijk Wholesale encourages people to do what they're good at, as this allows them to make the most of themselves. For instance, I've made the switch to marketing and communications. I'm proud to be able to say I'm allowed to work for this company!"
Facilities Officer
Willem Snoeijer
"I've worked for Van Dijk Wholesale and Campenaer Koffie since 2017. I'm still grateful every day that I get to work at Van Dijk. The atmosphere on the work floor is very pleasant, and my colleagues are great. As a driver, I enjoy talking to our customers. No day is ever the same! If there are any other jobs to be done, I'm happy to help out as needed."